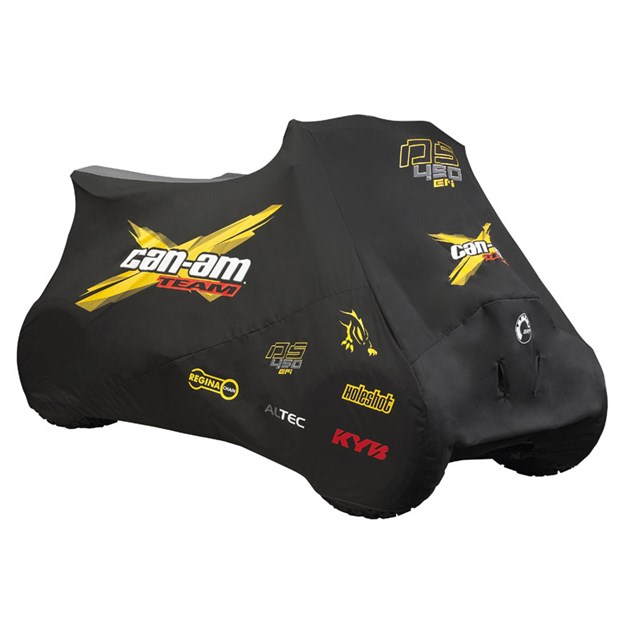 Browse Can-Am ATV Accessories by Category
If you're looking for accessories for your Can-Am ATV, we offer a huge range of options here at Can-Am Parts Nation. Whether you're looking for mechanical or cosmetic/functional additions to your ATV, we have you covered. Get the customized look and drive you want for your model with hundreds of Can-Am ATV accessories.
Mechanical and Functional Accessories
We stock a large assortment of accessories that will allow your ATV to sound or operate exactly how you'd like. If you use yours for outdoor plowing, we offer many differently sized plows, as well as tire chains, winch cables, and mounting plates. If your needs are more-so towing related, we offer the accessories you need to make secure hauls. From winch systems to hitches, and remote controls and wire rope, we have options to completely outfit your Can-Am ATV with a functional towing system. Maybe you use your model for performance and need accessories for optimization. We've got radiator relocators, slip-on exhausts, snorkels, and radiator protectors. Plus, we stock the batteries, jump starters, emergency kits, and GPS systems that are excellent to have on hand in your cargo bin.
Cosmetic and Luxury Accessories
Your needs may solely be revolved around the aesthetics and ease of access your ATV offers. With a Can-Am ATV, we can't blame you! Gear up yours with a number of our high-quality offerings like handlebar soundbars, decals, tires, rims, wind deflectors, and much more. For cool weather riding, we even offer heated grips, throttles, and visor outlets for additional comfort. Keep your ATV protected from cosmetic damage with options like bumpers, covers, side and arm protectors, fender flares, skid plates, and windshields. Want to document your adventure to watch with friends, or record a run around the track to critique your performance? We have the accessories you need for a full camera set-up, from action cameras to stabilizers. For hunting and camping trips, keep your cargo safe with accessories like rear racks, gun boot racks, multi-fit holders, and other useful Can-Am ATV accessories that will provide the utmost ease.
If you have any questions or concerns about our Can-Am ATV accessories, please contact us for further assistance.