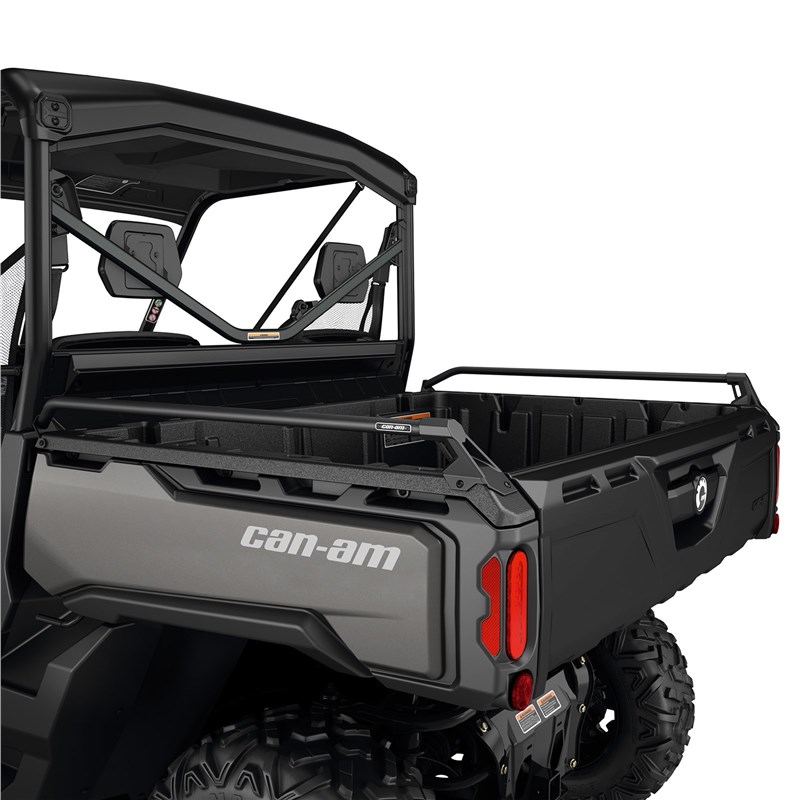 Browse Can-Am Side x Side Accessories by Category
Customizing your Can-Am Side x Side with the right accessories can make all the difference for you and your passengers. Whether you're searching for options to maximize the level of comfort for your specific model or to gear it up cosmetically, we offer all the right accessories you need to be ready for the next trip. We even offer selections that will help you get the most out of the functionality of your Side x Side, with plows, towing equipment, and more.
Mechanical and Functional Accessories
If you primarily use your Can-Am Side x Side as a utility vehicle for hauling, towing, or plowing, we offer the accessories needed to get the job done. If you need to haul items around your property, we offer winches, hitches, tow bars, cables, remote controls, and support plates to install a fully operable system. We also offer cargo options to maximize your hauling capacity. From tool boxes and bed wall extenders, to tailgate extensions and covers, we stock a large variety of the accessories you need to safely haul and store items with your Side x Side. We even have numerous plow attachments, as well as frame extensions, tire chains, mounting kits, pulleys, and more to get your vehicle prepared to easily move snow and debris.
Cosmetic and Luxury Accessories
If you'd like to personalize the look and comfort level of your Can-Am Side x Side, this collection can easily suit your needs. Keep yourself and passengers warm with options like cab insulation kits, enclosures, heat systems (that also defrost and ventilate), and heated grab bars, seat covers, steering wheels, and visor outlets. You may also wish to stay charged and connected while out on your adventure. We offer useful accessories like radio/GPS consoled adapters, battery cables, and power outlets. If you want to amp up the audio system in your specific Can-Am Side x Side, we stock a large array of offerings to give your vehicle a louder sound! From rear and front speakers, to complete overhead audio systems and sound bars, we have the right audio accessories you need. For cosmetic needs, there is no better place than Can-Am Parts Nation! We have all the colors and styles you're looking for in rims, tires, decals, door panels, light bars, shell seats, and much more. Whatever your aesthetic or comfort needs are, our inventory can accommodate them.
If you have any questions or concerns about our Can-Am Side x Side accessories, please contact us for further assistance.