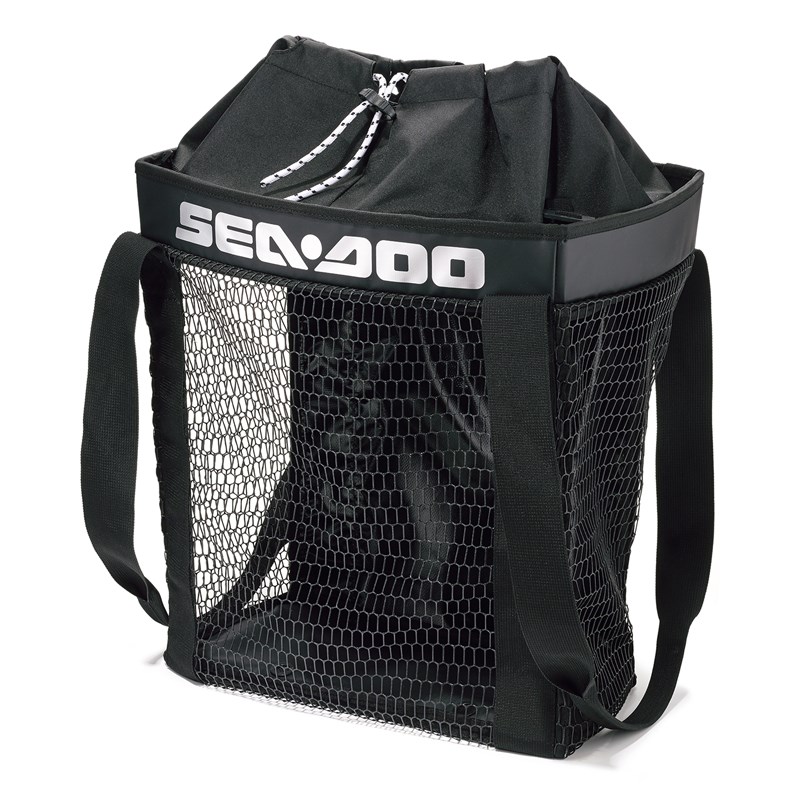 Browse Sea-Doo Accessories by Category
Some people live to be on the open water, but even the most experienced riders forget to bring along the essentials they need for a fun-filled day in the sun. When you need affordable Sea-Doo accessories for your watercraft, we have all your needs covered here at Can-Am Parts Nation. We offer an extensive selection of bags, controls, covers, docking equipment, electronics, and other riding essentials to ensure that you have a memorable experience on your Sea-Doo.
With a variety of recreation, touring, racing, and fishing watercraft at the ready, it is easy to see why Sea-Doo has earned a loyal following of powersports enthusiasts across the globe. Since 1968, Sea-Doo has made a big splash in the world of watersports and revolutionized the riding experience for everyone who can't seem to stay away from the sea. This industry-leading brand was the first to mass-produce jet-powered, sit-down personal watercraft. Although the innovative team at Sea-Doo has always been driven by a passion for design, there are always ways to make every adventure on the water more comfortable, convenient, fun, and safe.
Before racing out to the waterfront, be sure to stock up on all the essentials you need to ensure a good time for you and your passengers. Our selection of Sea-Doo accessories includes lanyards, fuel caddies, whistles, and other safety equipment to keep you properly equipped for excitements and emergencies alike. When you stop off in the water or at the beach, you can cool off with our chill shade, which can also be used at speeds up to 35 mph. Could your Sea-Doo benefit from a facelift? We offer an array of colorful panel kits, snap-in fenders, side protectors, and much more, so you can transform whatever model you have into the watercraft of your dreams.
Even though you're one with nature when you're on a Sea-Doo, it never hurts to bring a little technology along for the ride. We carry audio systems, cameras, USB ports, outlets, depth finders, electric connection kits, ski functions modules, and other gadgets that can give you and your passengers a well-rounded experience on the open water. We also carry coolers and cargo bags, so you can bring along beverages, snacks, and other essentials.
If you typically use your Sea-Doo to tow water skis, wakeboards, or tubes, you will find everything needed to keep everyone safe and get your watercraft ready for the action in our assortment of watersport accessories. We carry retractable ski pylons, shock tubes, straps, and racks. You will also want to have a reboarding ladder or step, so passengers can quickly get back on and try again. At some point, even the most dedicated water lovers have to head home. When that time comes, we carry all the ratcheting tie-downs, coupler stands, marine jacks, and spare wheels you could need to keep your trailer prepared.
Whenever you're ready for the water, we can help you find the accessories and OEM parts you need to make every trip a success. If you have any questions or concerns about our Sea-Doo accessories, please feel free to contact us for additional information or further assistance.